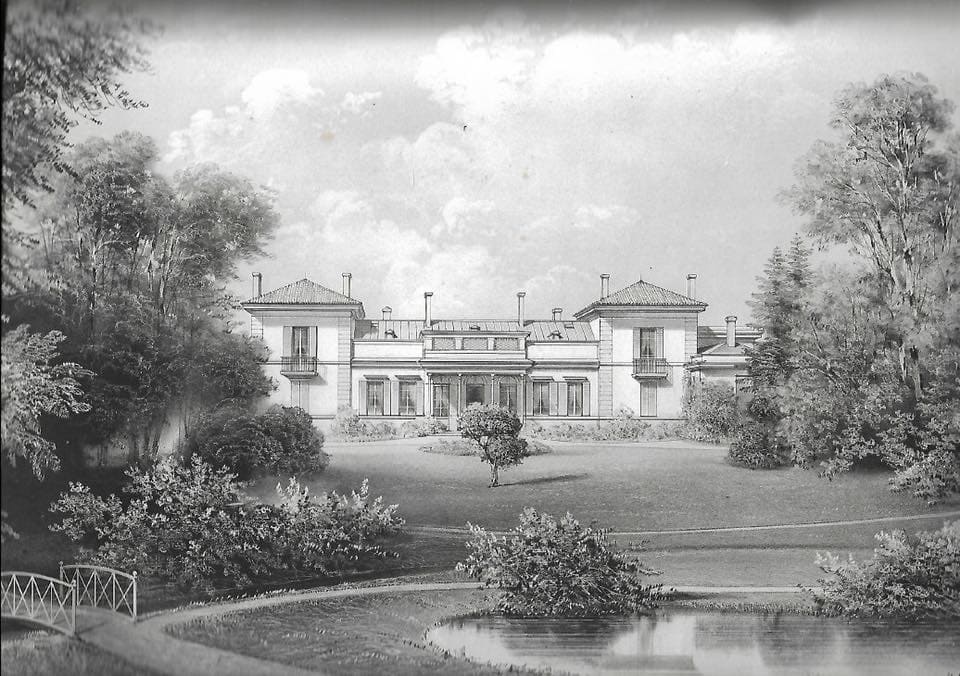 A very special little castle
History of Château de Choloy
Discover the history of the Château de Choloy through these few lines, transcriptions of Luc Loevenbruck's journal.

It was Baron De Mesny, administrator of the eastern salt mines (made a knight of the Legion of Honor by Napoleon Bonaparte) who had the house built in the early 19th century. He had followed the emperor in his Italian war campaign, and the city of Milan and the Italian villas inspired him to build this castle. As a result, you will notice that the style is quite different from that of the traditional castles and houses of Lorraine.

At the time of its construction, it was typical for a house like this to be fully equipped for self-sufficiency. For example, there was a bread oven, a wine press, chicken coops, a dog shed, stables and fodder barns. In addition, the land featured a pond, orchards, vegetable gardens, three hectares of vineyards and a forest for firewood. Long recreational paths run through the park, which is entirely enclosed by a wall. At that time, peacocks and deer could be seen roaming in the woods.

The central part of the building consists of three large reception rooms. They are all of the Empire style and heated by Italian marble fireplaces. The family added a small wing later during the Louis Philippe era. The rooms inside have therefore adopted this more intimate style. Consequently, it features lower ceiling heights and open alcoves in the bedrooms.

Finally, the Château has four cellars, including one of the most impressive vaulted cellars in Lorraine, made of cut stone. This noble material was used extensively for buildings, bridges, pillars as well as interior and exterior stairs. Huge rock blocks also adorn an old lookout that you will find in the park.

Baron De Mesny died in 1855 in his castle, surrounded by the trees he so loved. These are therefore more than 200 years old today. The Loevenbruck family takes great care to protect and showcase them, and to maintain the park and gardens.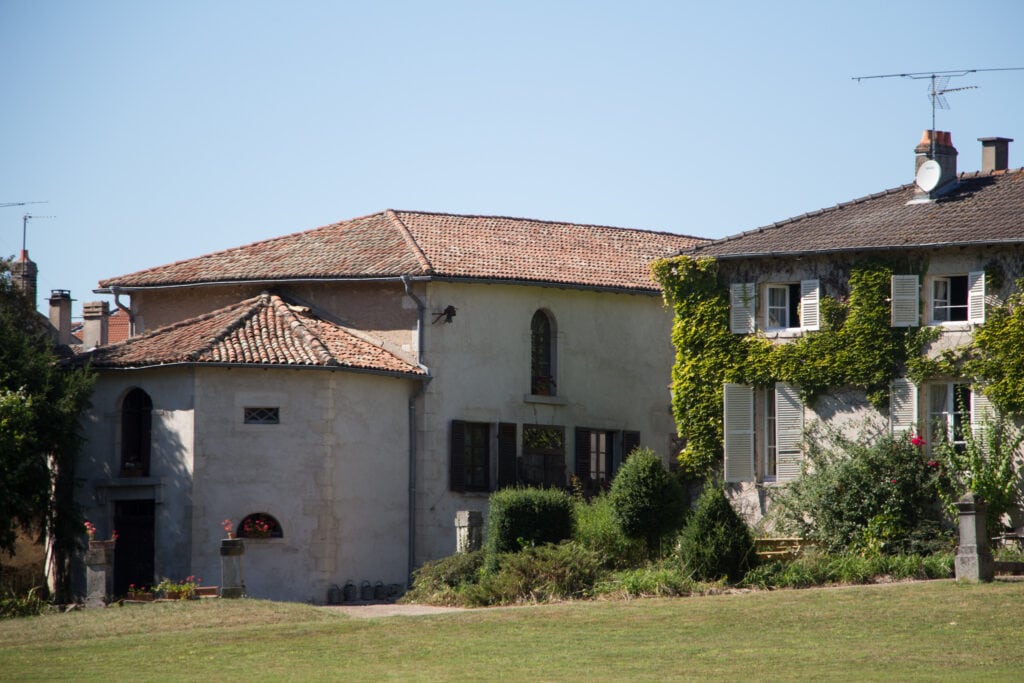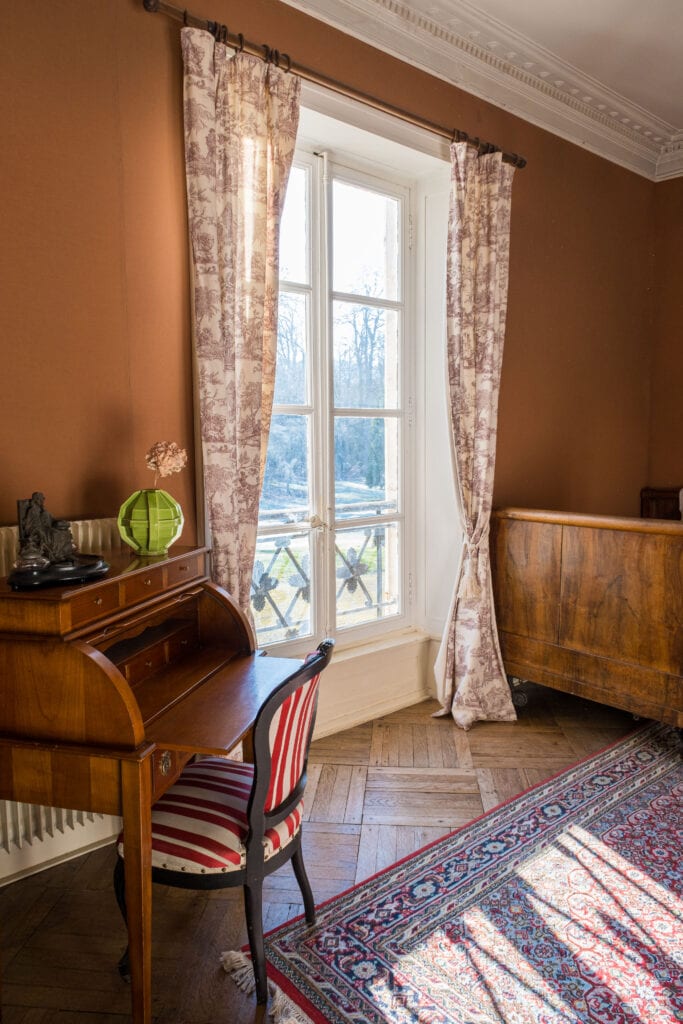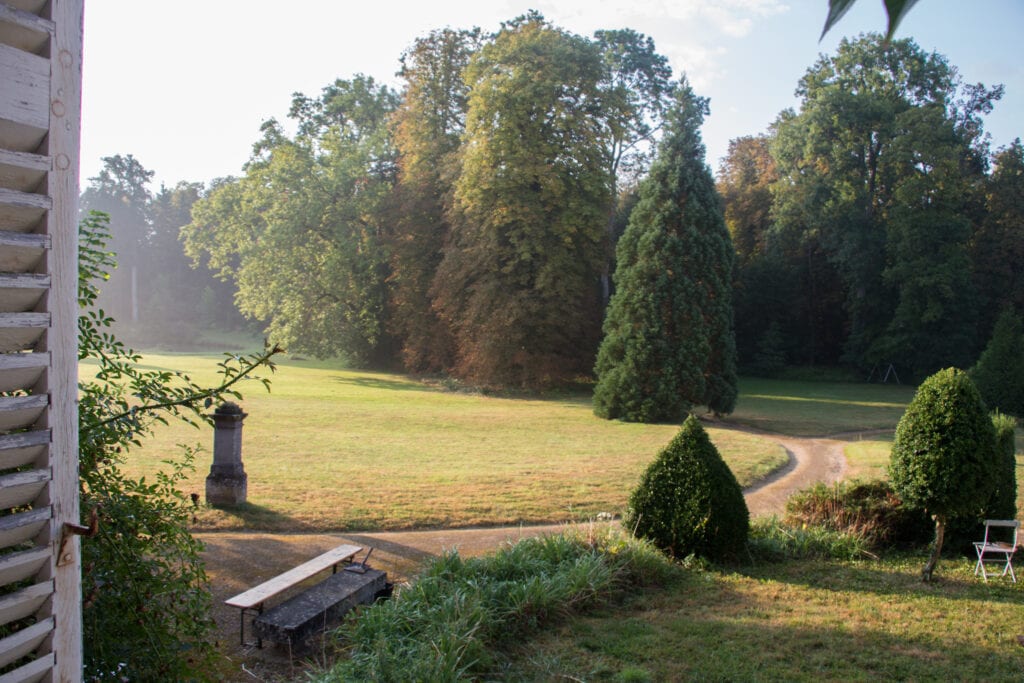 The Château today
After several decades of semi-abandonment following the death of Baron De Mesny, the Loevenbrück family acquired the property. The family, for five generations, has worked with tenacity and passion, to restore and embellish the house and the park while scrupulously respecting its character down to the smallest detail. Additionally, the castle is listed in the supplementary inventory of France's historical landmarks.

Over the past forty years, our family has planted numerous noble and rare tree species in the park, offering you a diverse and rich botanical showcase. During your stay, please take the time to discover the profound history and soak up the tranquillity that we carefully cultivated over the decades.