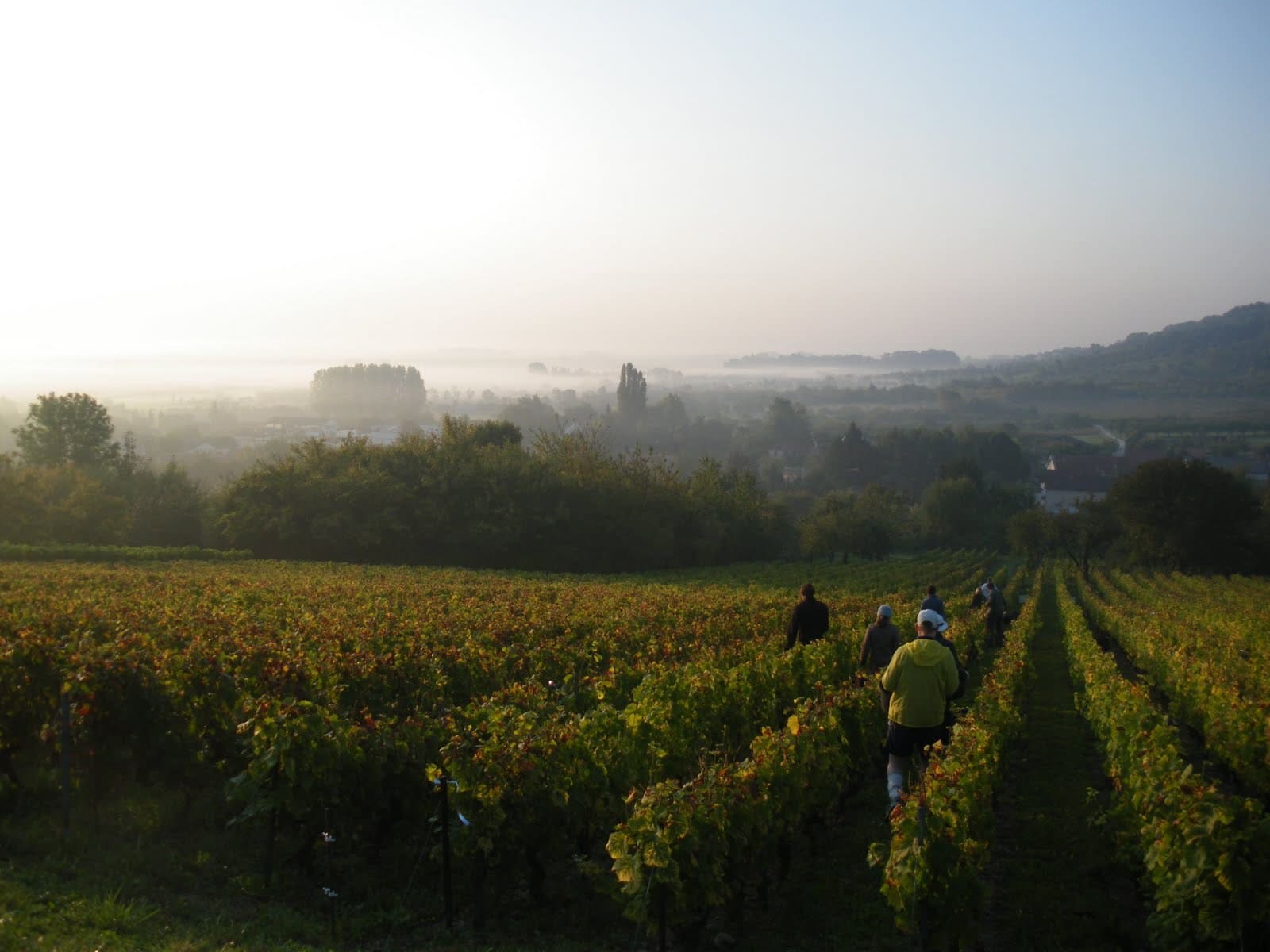 The vineyard
From mutual passion to family ambition
The passion for the vine and the wine has been inspiring Catherine and Philippe since they first met in the early 80s. After his agronomy studies, Philippe joined the Lycée Viticole de la Champagne in Avize as a viticulture and enology teacher. He then became director of operations with a dozen hectares of vineyards to manage and about 100,000 bottles of champagne to produce each year.
As for Catherine, she actively took part in the creation of the cooperative "Les Vignerons du Toulois" in Mont-Le-Vignoble. As the smallest cellar cooperative in France, it groups together 8 members for a 9 hectares surface. The pressed grapes come from almost all the vineyard's terroirs. This provides an ideal palette for making AOC Côtes de Toul wines, including the well-known Gris de Toul. To this day, Catherine is still the cooperative's president. On January 23, 2023, she was awarded the Prix d'Excellence by the Concours Général Agricole.
In the early '90s, Philippe and Catherine bought and planted vineyards in Domgermain and Blénod-Lès-Toul. The total area is 2.8 hectares of Auxerrois (white), Pinot Noir and Gamay (red) grapes. The first harvest occurred in 1991, with 25,000 kilos of grapes delivered to the cooperative.
In 2017, Catherine and Philippe decided to sell part of their production in Choloy-Ménillot, under the Famille Loevenbruck label. Initially intended exclusively for friends and guests of the chambres d'hôtes, the wines will soon be offered to a wider clientele. Indeed, Simon, who follows in the footsteps of his parents in the wine industry, has aspirations to join the family adventure.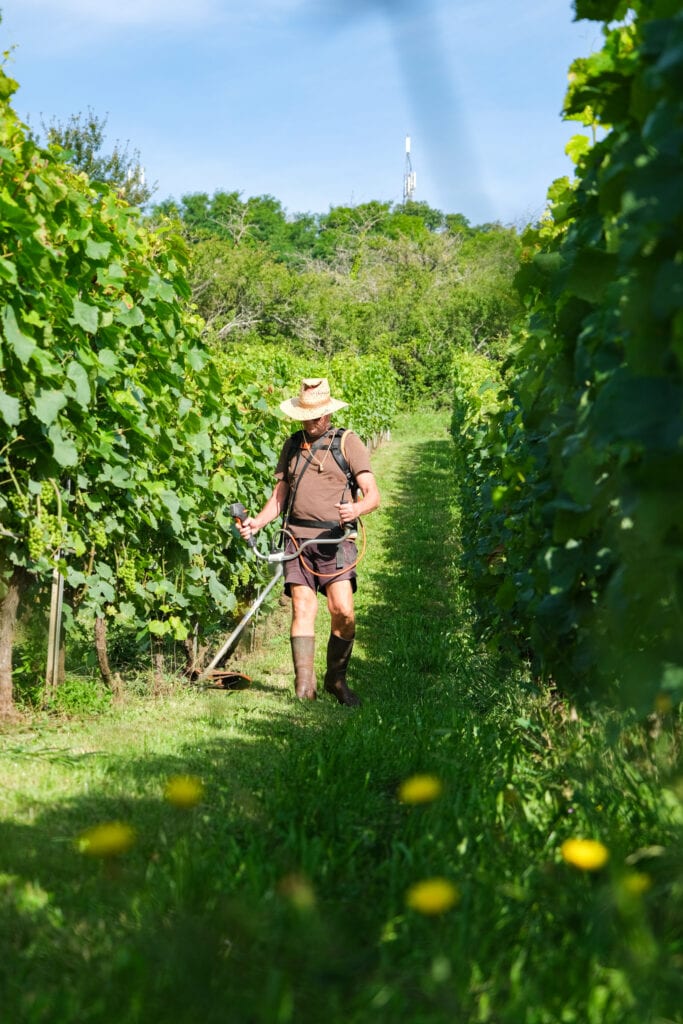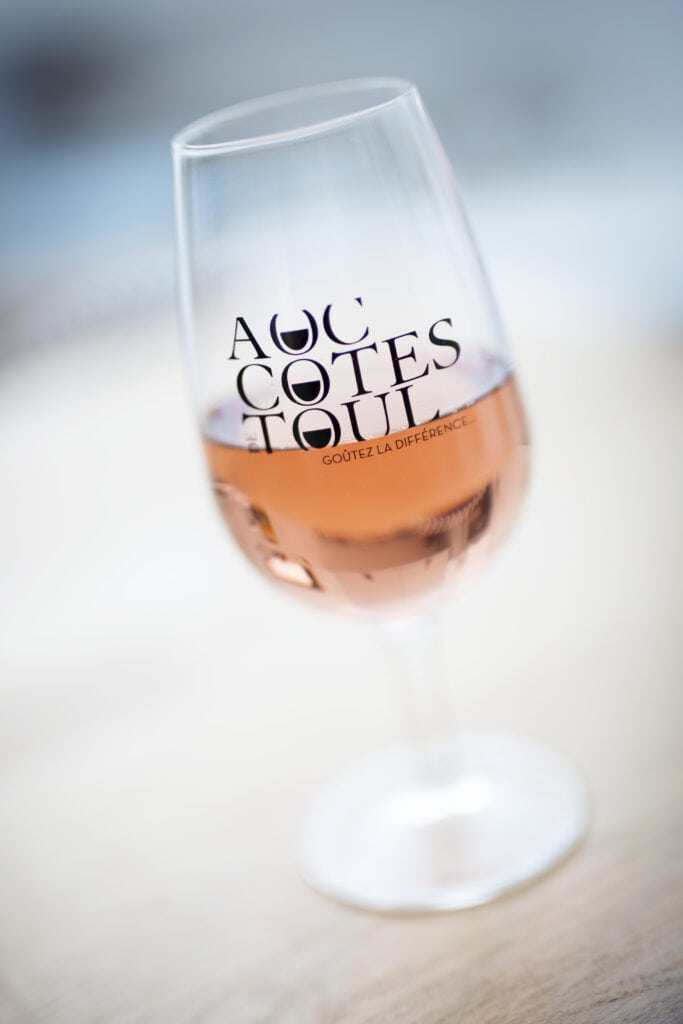 Photo credit: Bertrand Jamot ARTGE Destination Lorraine
Respect for the land and biodiversity
The Domgermain parcel has been managed organically for 5 years now, while the Blénod Les Toul vines are still treated in a "reasoned" way, because of their different management method (low vines and tight rows). Organic is more complicated to implement there, but the goal is definitely to make it happen. During winter, we practice eco-pasture in Domgermain, thanks to the introduction of our 6 sheep and a dozen geese provided by a neighbour. The combination of this "micro cattle" also contributes natural and totally free organic fertilization throughout the winter season.