A CHARMING HIDEAWAY
AT THE FOOTHILLS OF CÔTES DE TOUL






Château, park and vineyard near Nancy,
bed and breakfast accommodation
Welcome to Château de Choloy! The Loevenbrück family welcomes you in the exceptional setting of their 19th-century residence with a park, pond, woods and gardens. Our accommodation units include a gîte rural and two family suites (bed and breakfast).
Settle down in a charming place with a unique character! All the spaces have been designed and furnished with care by Catherine in a spirit of authenticity and in respect of the cachet of traditional Lorraine homes. Moreover, we own several hectares of vineyards in the AOC Côtes de Toul, and are members of the Vignerons du Toulois cooperative. Therefore, we are pleased to organize visits and tastings on request.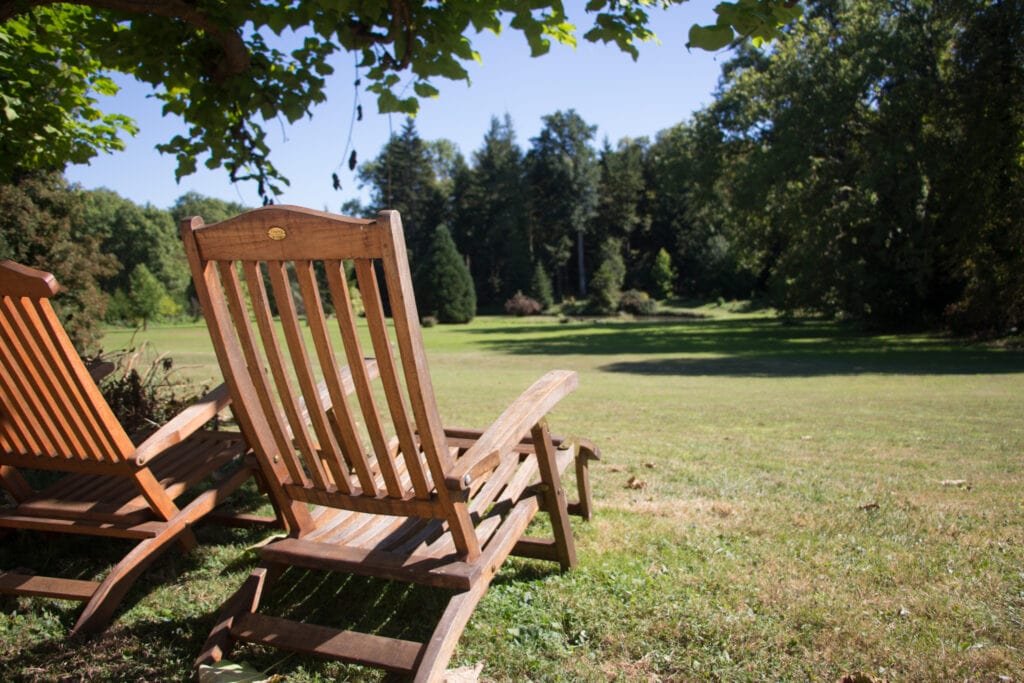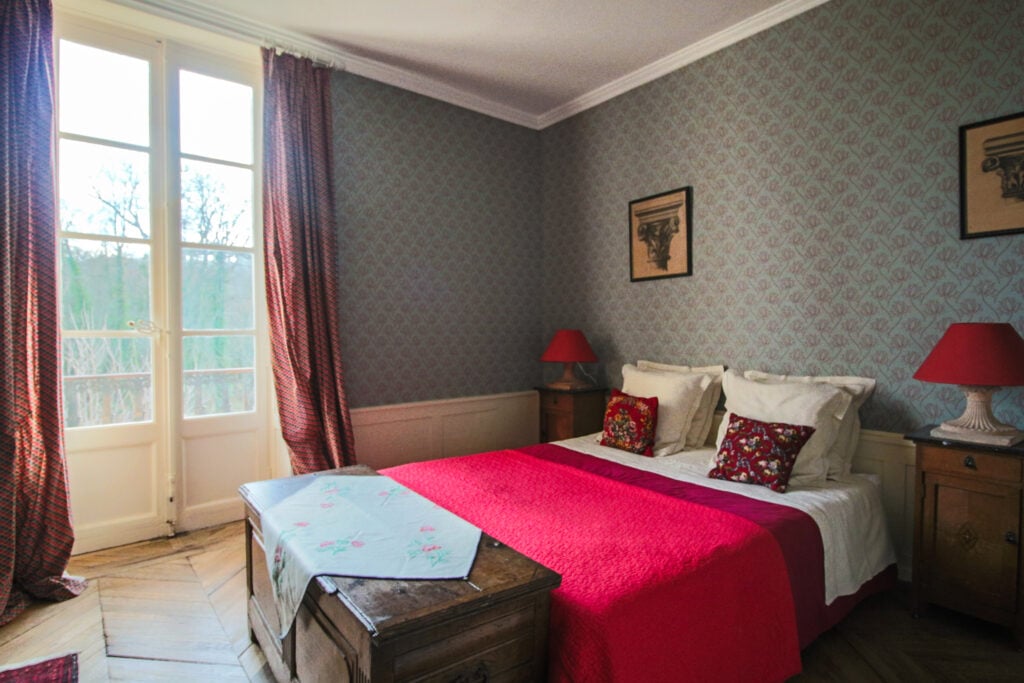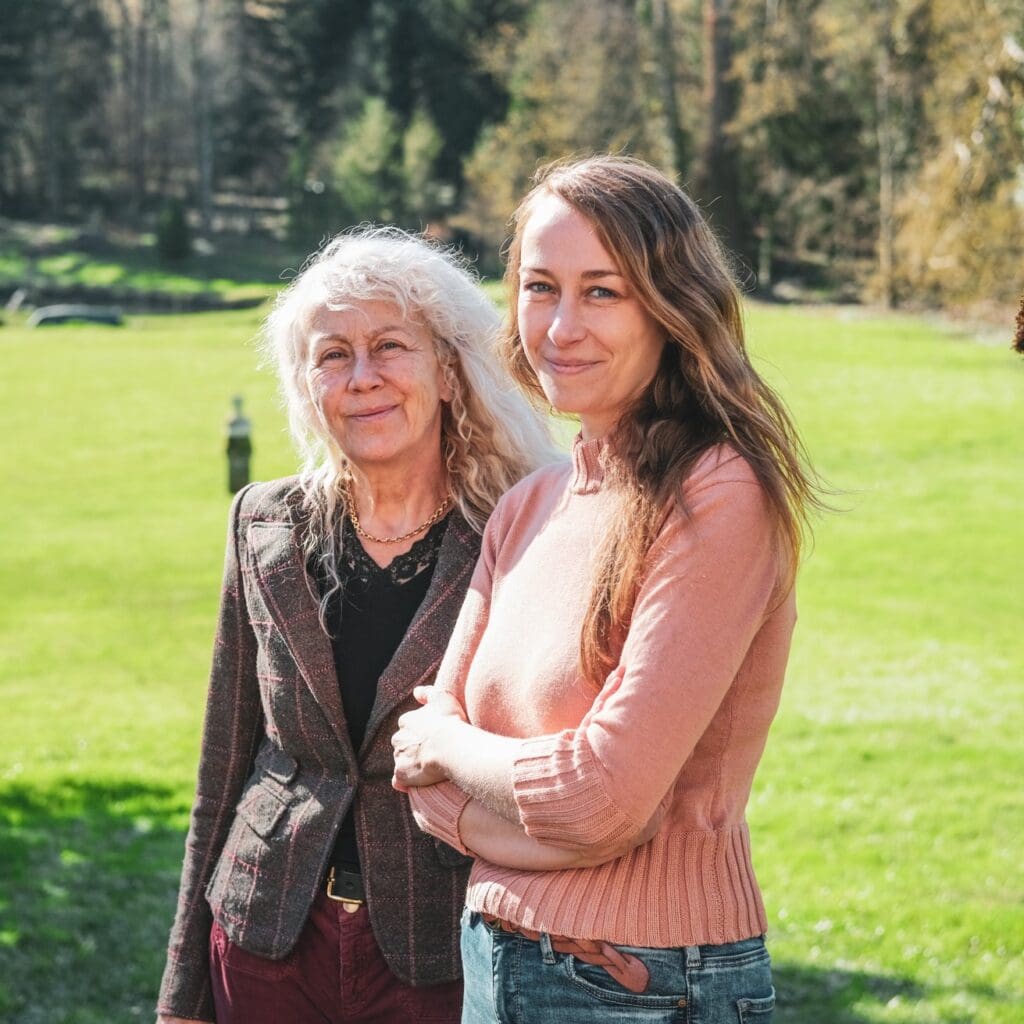 On arrival, you will meet Catherine and her eldest daughter Marie who run the bed and breakfast together. You will certainly run into Philippe, who is always busy taking care of the park, and perhaps other children and grandchildren of the family. The three generations of Loevenbrück who live here are delighted to welcome you to our large and friendly home!
A timeless experience
★★★★★
It is an exceptional place, very beautiful and very quiet. We had a very nice stay here in winter – in the spacious and well heated apartment, with a fire in the fireplace, walks in the park right outside the door as well as in the forest next door. Catherine and her family gave us a very warm welcome and the breakfast was a delight. We will be back with great pleasure!
★★★★★
We came here by coincidence, and it was a beautiful discovery. The house and its park are magnificent, the hosts adorable, the rooms clean and comfortable. Catherine cooks wonderfully, is attentive and Philippe will make you discover the excellent wine of his vineyard.
★★★★★
Tastefully decorated gîte. Very quiet. Pleasant and friendly welcome. The park of the castle is very pretty and accessible for a walk or a moment in the sun in the deckchairs. Beautiful walks to do in the vicinity. Nancy (30 minutes) and Toul (a few minutes) are very close. This is our second stay at this address that we love.
An ideal location in the Grand Est region
Quick and easy access to Choloy-Ménillot! An entrance/exit located a few hundred meters from the village connects to the RN4 expressway, which in turn connects to the A31, making it possible to get to Nancy in less than 30 minutes. The city of Toul is only 5 minutes away, as are several of the villages of the Côtes de Toul vineyards.

Perfect for short or long stays, Château de Choloy is the ideal place to take a break on the way to your vacation or to explore the Lorraine region and its many tourist attractions: the cities of Toul, Nancy, Metz, Bar-Le-Duc, the Vosges mountains and many others. As a family, couple or with friends, you are guaranteed to have fun, as many activities are available within a short distance. And most importantly, ask us! We are always happy to provide you with our recommendations.